It's Valentines Day today, so why not jump into an obvious and pretty complex topic that is fun and sometimes heartbreaking to discuss. LOVE.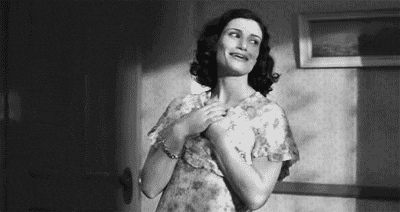 Aaaww, love. One of the easiest words to throw around these days. It is used to describe our food obsessions, celebrity crushes, and of course, what we are diving into today, real-life relationships.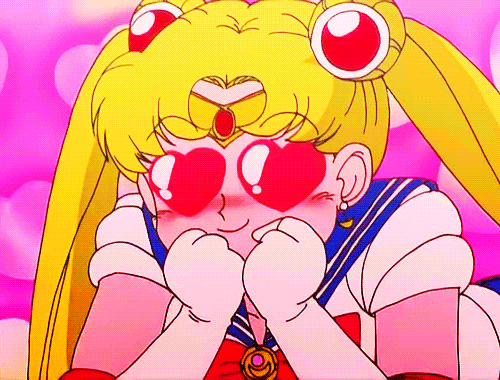 Love can sometimes make us crazy. It is often the driving force behind our assumptions about a certain someone. The most common I like to think:
1. What does that text mean?
2. They used emojis/they didn't use emojis
3. They put a period at the end
4. They liked my photo
5. They haven't talked to me in three days
6. Am I going to spend the rest of my life with this person?
7. They ignored me all night
8. Why?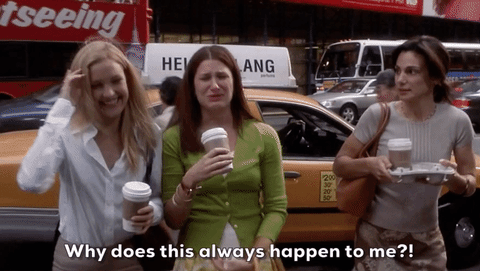 The truth is what we have experienced in the love category isn't always like it is in sappy movies or what we binge watch on Netflix. Sometimes we set standards based on fictional stories on t.v. or someones "perfect" life on instagram. I have heard people cry over relationships and compare who they were dating to characters on Greys Anatomy. Comparison is a no no when talking about anything. I always tell people, comparison is a destiny killer. God created you uniquely you, for a reason. Your life and destiny are going to be different than the person next to you, or the person you even look to for inspiration, and that's just a fact. When it comes to relationships letting go of comparison is a must.
With love I feel like we sometimes have this idea that if we are missing something in our life or fill empty in some way, that a relationship can fill that void. That we will be happy once we can post cute pictures on instagram or go on cute dates with the love of our life. We have this false truth that finally finding "our person" will solve all of our problems or that we will find the happiness or acceptance that we seek. I want to start by tackling the idea that you will be whole and feel complete if you are in a relationship with that special someone.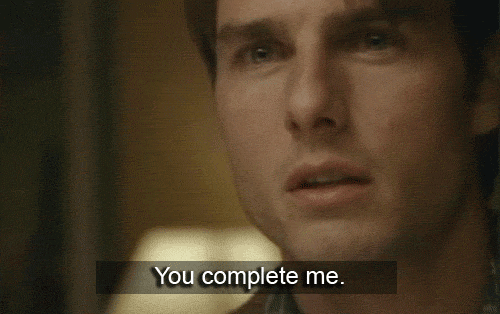 Whether you are single, in a relationship, or maybe you are already married, or don't like labels. Let's start by taking a look at ourselves. All healthy relationships starts with taking care of yourself first. Even when you are in a relationship you are still constantly being stretched, growing, and evolving, not just as a couple but individually as well. The mind can play tricks on us when it comes to relationships. We constantly battle insecurities and what people think about our hair, our weight, our clothes, our likes and dislikes. Maybe you have been in a place where you felt that the reason you have not found someone is because you aren't good enough. Maybe you feel that if you looked different that you could find love. You might have even been in a position where you act different than who you really are, to be noticed or accepted by that guy or girl, or just friends in general. Let's try and lock down some very crucial facts about you before we go down memory lane, or start reading those texts that you haven't deleted from several months ago.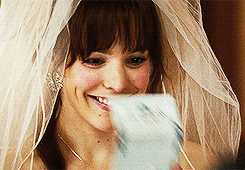 Sometimes we compare ourselves to impossible standards which results in not feeling good enough, smart enough, or that we have accomplished nothing and quite frankly feel like a loser on some or most days. In order to conquer our insecurities we need to fill ourselves with truth, because insecurities rob us of our destiny and who we are created to be.
Standing on those truths will change our perspective and mindset when going into to different situations and all that life throws at us. For instance, we can look at an insecurity that says "I am worthless " or "I wish I was pretty" and look to the Word of our creator that says We are God's masterpiece (Ephesians 2:10)., Or "She is worth far more than rubies." (Prov. 31:10). Psalm 139:13-16 says we are fearfully and wonderfully made. There are so many beautiful places in God's Word that can really change the lenses we look through to see the World and it will change your whole perspective on life.
When you feel like you are going through it alone: "God is within her, she will not fall; God will help her at break of day." Psalm 46:5
When you feel like you aren't loved:
"For God so loved the world, that he gave his only Son, that whoever believes in him should not perish but have eternal life."
John 3:16
"but God shows his love for us in that while we were still sinners, Christ died for us." Romans 5:8
"As the Father has loved me, so have I loved you. Abide in my love."
John 15:9
"I have loved you with an everlasting love; therefore I have continued my faithfulness to you."
Jeremiah 31:3
"Because you are precious in my eyes, and honored, and I love you..."
Isaiah 43:4
Romans 8:39 says "Neither height nor depth, nor anything else in ALL creation will be able to separate us from the love that is in Christ Jesus our Lord.
Nothing we do can separate us from His love. That is real unconditional love. Often times we think love is based off of what we do or don't do. That's what I love about Jesus, he loves us simply because He is love. Love is not earned with God. I can rest and have peace knowing that I don't have to prove myself to get His love, I don't have to dress a certain way or be a certain size to get his love. I don't have to hangout with certain people to be accepted by Him. He loves me and call me His. He loves me enough that while I was still a sinner and far from God, He still sent His only son to die on the cross so that I could have eternal life. True love is amazing and it is the reason we can love people in the first place.
1 John 4:19 "We love because He first loved us."
God loves you so much not only did he send His only Son to the cross to die for your sins and wipes you clean of all sin, on top of that he delights in you! SO before we get caught up in all the sappy love talk that is centered around Valentines Day, or any day for that matter, remember what God says about you and be secure and confident in who you are. What God says about you in His Word is apart of your identity and is who you were created to be. Walk in truth.
THE PRACTICAL
Now that we have talked about what the Word says about us and how important it is to walk in that truth, this is usually the point where we ask ourselves "okay, how?"
It isn't something that happens overnight, I think it's quite a few things, but a few places to start would be your mind and your heart.
MIND
You really have to change the way you think when placed in different situations. Battling your mind is challenging, but actually living out what the word says comes from actually applying it to your life. So if someone says something that contradicts what the Word says about us, we can recognize that it's not true instead of believing it and going to all of the dark places our mind can take us. It's not easy but making the choice to stand on God's word trains our thinking and over time changes our mindset. That is apart of how we conquer insecurities. It's like if you want to increase your flexibility. You start off by stretching, and can't do the splits immediately after, but over time, you notice that you get closer and closer to achieving a split. A huge part of conquering your thought life is through examine your heart.
HEART
The Bible says "Above all else, guard your heart, for it is the wellspring of life." Proverbs 4:23. Usually whenever we have an issue in a certain area of our lives, it is usually a heart issue. It's not what we see externally but what is happening internally with us. I like to say that our thought life and our heart go hand in hand. My pastor did a teaching about our heart and said that our hearts includes our brain because we can know things in our heart, he went on to say that the heart also includes our emotions and our will. I can see why in Proverbs it says ABOVE ALL ELSE, guard your heart. It is important to protect or guard our hearts from being hardened. A hardened heart can happen from being hurt. Hurt can cause us to hold grudges, harbor unforgiveness, and change our attitude and perspective on situations, people, places, etc. That is why it is important to examine our heart and where we are at with people and whether or not we have faced different things that we have struggled with in the past. A hardened heart often gives us a distorted lens or perspective on life and dulls our ability to understand. It is important to examine our heart regularly and ask the Lord to help us recognize any heart issues we may have.
LASTLY,
I believe whole heartedly that working on your thought life and guarding your heart stems from self care. Do things to take care of yourself and make sure you are the best you you can be. Not for the sole purpose of being in a relationship, but for the sole purpose of living your best life.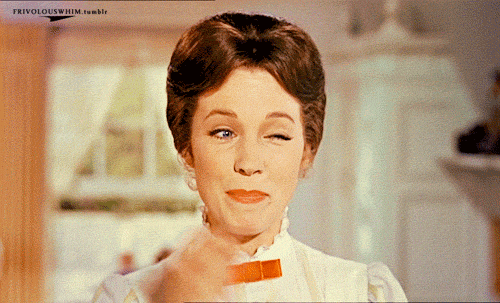 Here are some things you can do to live your life to the fullest and take care of yourself: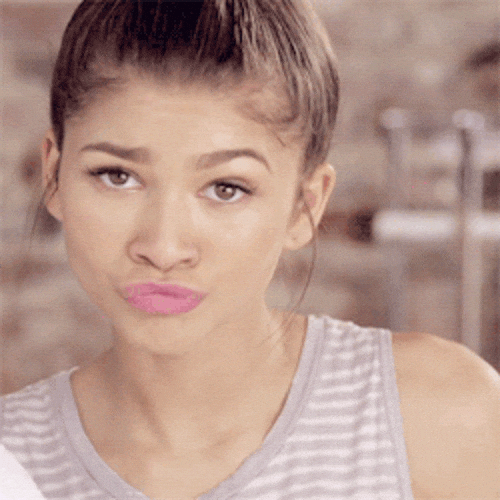 🖤 Go for a walk

🖤 Evaluate your relationships (not just in the dating sense)

Listen to your favorite song and dance

🖤 Write someone a letter

🖤 Surround yourself with positive people

🖤 Challenge yourself to try something new

Compliment someone when it pops in your head

Compliment yourself

🖤 Eat something and enjoy it with no guilt

Go to the movies

Try cooking or baking a new recipe

Go somewhere you've never been before

🖤 Listen to a good podcast

🖤 Write down God's truth about your identity & put it where you can see it (mirror, journal, car)

Wear your hair natural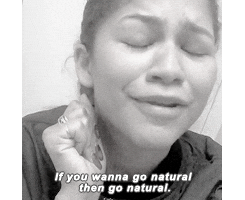 🖤 TAKE A SOCIAL MEDIA BREAK

🖤 Turn off your phone

🖤 Go hiking

🖤 Read your bible to spend time with God and not just to read
I hope you were able to apply something from this post to your life and recognize how important self care is and how loved you truly are. These are all things that I have gone through at one point or another and wanted to share a little of what I learned. Not an expert, but I do believe there is power in being open and sharing with others. We will talk more about the heart in the next blog! I am running out of GIFs but would LOVE to hear your thoughts on love or what you have learned from it over the years. Comment below or DM us on our instagram and with your permission we will share a little tidbit from your journey with others!