insecurities part 7. Being a Disappointment.
instagram: @lochnessagoss
"Insecurities? No, I'm not insecure. I don't have insecurities..." - That's what I thought to myself until I was about 16 years old. At age 16, my father and mother's relationship was attacked by the enemy, leaving me to wallow in pain and swim in a pool of not just one, but multiple insecurities. I became insecure about my looks, my blonde hair, my body, how short I am, etc etc. I became insecure in the way I talked, lead people and in my work ethic. I became insecure in who I was as a person, a daughter, a friend...But I am not here to talk to you about all of those, because my God suffered and died for all that I go through and all of my insecurities! I am here to talk about the one insecurity that can easily find it's way into my though life, into my relationships with people, into my relationship with my husband and my relationship with God. That insecurity is, Being a Disappointment.
I have struggled with "Being a Disappointment" for a long time. Because unlike all the others, insecurity started when I was very little. This insecurity started when I realized that my mother, father and brother could sing a perfect pitch, without even trying. Now, if you know me, you know that I have a twin brother, and we both sing. But, I did not start singing until I was about 14 years old. Reason being, everyone else around me sang so well all the time, I didn't even want to try because I was afraid that I wouldn't be good enough, and that would be a HUGE disappointment. So, I kept my mouth shut.
That sounds minimal and petty, believe me, I know. Like, "Come on Nessa, be real". Well, I am. This is insecurity has manifested itself in so many different ways it's unreal. The moment I mess up, make a mistake or drop the ball on something, this insecurity swoops in at 90 miles an hour. I begin to shrink into myself, not want to do anything outside of my own house. I begin to feel uncomfortable with those I work with and love, as if I truly am a disappointment to them. This has happened many times in friendships, relationships, at workplaces, in school and in my marriage. Like I said, I struggle with this insecurity even now.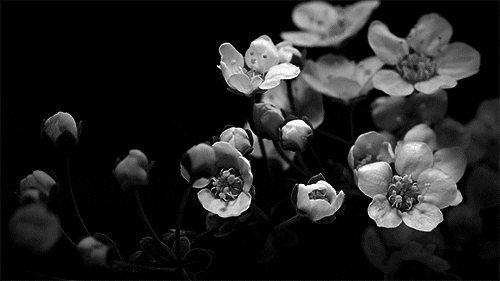 However, I am here to tell yo that whoever you are, whatever you have done/are doing...whatever decisions you've made, YOU are NOT a disappointment. That is a lie from the enemy and you need to know that you are fearfully and wonderfully made! His works are marvelous and within you! Psalm 139:14
There is so much more to be said about this insecurity of "being a disappointment", because it can literally impact every area of my life, if I let it. SO! I am choosing to not let it any longer! As Christians, we have the victory, ALREADY! Like seriously, we have already won this battle! How? Because when Jesus died on the cross, He said, "It is finished" John 19:2-30. He bore our sickness, our scares, our wounds, our depression and anxiety...He took EVERYTHING on the cross and killed it. Dead. No more! - However, we must remind ourselves of this, especially as women. because it is so easy to go back to old habits, negative thinking and hinder our very selves from all God has from us.
So I am kicking this bad habit, of thinking that "I am" or "could be" a disappointment. Because I am not! I am a child of God; His daughter, His love, His beauty, His jewel. I am His and He is mine, forever! Why don't you join me! (: